Nothing says Monday more, than this post. There's times where you can, there's times where you just can't but much worse is the times where you can't even! We all been there, am I right? Today is one of those days where I literally can't even deal with things, so I made a list as you do.
.. Talk to anyone before I get my morning coffee. I don't know about you, but there's nothing worse than coming into work and the person you stand side by side with on the bus starts talking to you, the construction guys whistling at ya, you may or may not have stepped on a massive dodgy dog poo and when you've finally fought through the massive hurdle of people in your way, you get into work and your colleagues starts asking how you are and what not, instead of moving away from the coffee machine. (This is an obvious joke, I love chatting to people, but first coffee!)
.. Toes or actually the whole foot! Even my own, I'll just wear sneaks today. I think this one is very common and I don't understand how one can have a foot fetish.. If you do, I don't judge but please explain 
.. The smell pre-cooked chicken or any pre-cooked meat for that matter (in a Tupperware box or plastic wrapping.. I just can't even with the smell and it makes me want to vomit.
.. People who don't know how to walk in public areas.. Fellow Londoners you know what I'm talking about, right? There's nothing much worse than Oxford Street on any giving day, because let's face it.. It's always busy! You're trying to pass a slow walker or a big group, but they won't move out the way or even worse, someone who just stop up out of nowhere and you have to almost sacrifice your life to not walking straight into them! (I know safety distance and all but still
)
.. Or whilst at the escalators walking down, on the left hand side of course, and people just stop moving right at the end of the escalator. It literally creates the domino effect – one person after another bomb into each others butts.
.. Spilling coffee on your brand new crisp white shirt. Why can't I just be a normal person for once?
.. With my laptop. It seriously needs an update, but somehow I managed to get a laptop with only 2 GB of storage so there ain't no room and it takes ours to start up, because it quite literally can't even start up without complaining about the missing updates.. It may need an upgrade 😅
.. This: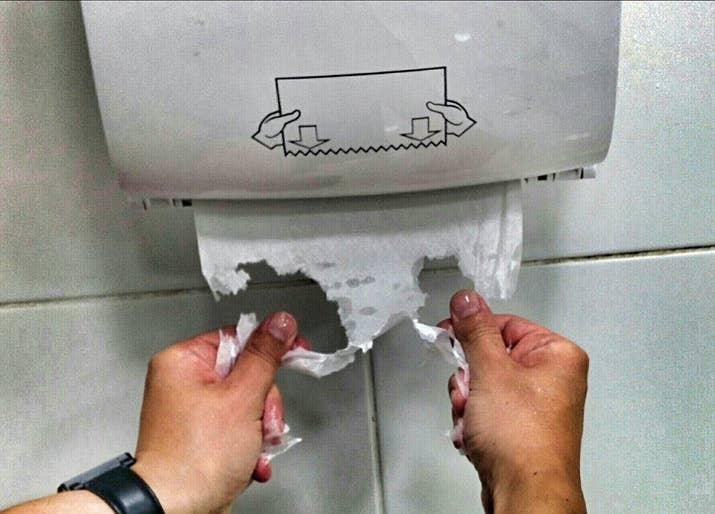 .. When I pull all the doors that say push and vice versa. Yeah, it happens every single time okay!
.. One a scale of one to even I litterally can't even, with the phrase "I can't even!".
Is there things that you can't even which should be added to the list or is there something you disagree with? Let me know in the comment section below.
Disclaimer:
Believe it or not, but I'm actually a very 
positive

 person and I'm a firm 

believer

 that nothing can't not be fixed, so this post 

has been

 honestly just 

to

 laugh and is not written to offend anyone.